CNC Routing Machine HS1290
CNC sandwich die routing machine is mainly for making high precision sandwich die and other related products in cigarette case, pill box industry. The machine can be used in making aluminum sandwich die, resin sandwich die, wooden die, steel counter die, pertinax counter, stripping die, boxes separating die, embossing die,etc. Fully Marble structure ensure the machine with long-term stability and without deformation. The machine adopts marble and aluminum vacuum able does not only help customer with convenient operation, but also ensure the product with high accuracy. 0.01MM positioning precision makes sure the long service life of the die.
CNC sandwich die routing machine is professional for cigarette case, pill box. Marble and aluminum vacuum cutting table ensure that the machine long-term accuracy and mechanical.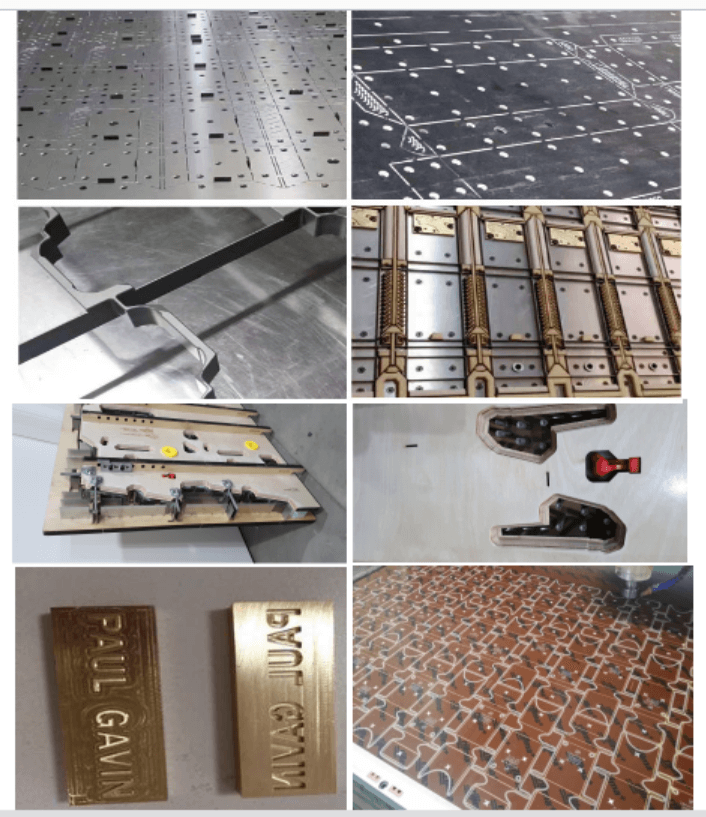 ● High cutting speed, no-loading speed reaches 15m/min.
● Marble working table make sure the stability.
● Re-positioning precision is 0.005mm
● Use standard G code. It can use the G code generate from other software
● Auto knife changer can finish the production at one time